Powerful TLC Hand Held Hitachi Magic Wand RSV-041
Average votes for this product
Based on
2
customers advices.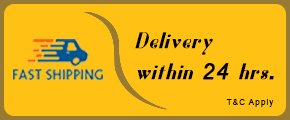 Delivery and Return Policy
Powerful TLC Hand Held Hitachi Magic Wand
Having a sensual massage is just amazing when you have a gadget like the Powerful TLC Hand Held Hitachi Magic Wand. It features the most upgraded technology and sports a mind-blowing look.
What makes it easy to grip and use is its innovative design. The handle that it comes with is quite slender. Besides, the 2-speed switch makes it switch between modes with ease.
Features:
·         Silicone body
·         Noiseless motor
·         2-speed switch
·         Ergonomic handle
·         Additional power cord
·         Easy to use
Why go for the TLC Hand Held Hitachi Magic Wand?
TLC Hand Held Hitachi Magic Wand promises to give users the most delightful massage with the help of its spherical head. This is the most sensitive section of the gadget that intensifies the sensations of women and makes them go orgasmic.
Is using TLC Hand Held Hitachi Magic Wand easy?
Using the TLC Hand Held Hitachi Magic Wand is so easy and hassle-free. One needs to grip the device with its head on her clitoris and activate it. The head will vibrate gently over the clitoris and would gradually turn on the user for the climax. The speeds can be adjusted and controlled with the help of its 2-speed switch. As it rests on the handle, the user will not have problems finding it.
Can everyone use the TLC Hand Held Hitachi Magic Wand?
According to the modes, features and controls of the TLC Hand Held Hitachi Magic Wand, girls will be able to make best use of it. Clitoral stimulation is what women enjoy the most with this gadget. In fact, this magic wand will be best for female masturbation.
How unique is the
TLC Hand Held Hitachi Magic Wand?
In comparison to other vibrating gadgets for women, the TLC Hand Held Hitachi Magic Wand is an incredible performer owing to its outstanding motor. It is an advanced one and does not even heat up on using it for hours. With an extended cord, it can easily be plugged in. In terms of operation, this realistic vibrator is brilliant while it promises safety to a good extent.
Kamasutrasextoy.in preserves some shipping and return policies. All these must be taken into consideration by those who are willing to shop from our store:
Take a look:
Order Delivery in 5 to 10 days
Kamasutrasextoy.in sends out orders throughout various parts of India. The time period to deliver orders overseas is a minimum of 5 to 10 business days.
Inform Us Before 48 hours for a Wrong Product
Within a time period of 48 hours, one will have to inform about a wrong or inappropriate product. If one fails to do so in this respect, the order request will be cancelled.
Wrong Product will be Replaced and Not Refunded
For any wrong product delivered, we will accept a request for product return through call or email. However, we will not make any refund.
Product Damage by User is not Acceptable
If a product is damaged by the user after delivery, we will not accept any return request. Hence, we will not be responsible.
If you are willing to shop at Kamasutrasextoy.in, you will have the most hassle-free payment options to avail. No matter in which country you will be, you can pay us online through the following schemes.
Take a quick look:
Debit/Credit card – The fastest medium to pay online is through a Debit or a Credit card. It is a very common form of making online payment. A lot of online buyers prefer going with this medium.
PayPal – It is a very popular banking medium that involves transactions on a global basis. It does not matter where you live since PayPal allows you to make payment from anywhere. It serves people in making easy payments from different corners of the world.
Bank Wire – An extremely user-friendly, customer-friendly and reputed payment medium, Bank wire lets one operate the front office, middle office and back office without any hassle. People in different time zones can make easy payments through this medium. It also has a super-fast configuration.
For more details, you can click here
How does this realistic vibrator work?
This powerful TLC Hand Held Hitachi Magic Wand works by electric. The user experiences intense pleasure and gradually heads towards the climax. This will be able to control the speed settings owing to the 2-speed switch located on the handle.